BS"D

...אני מאמין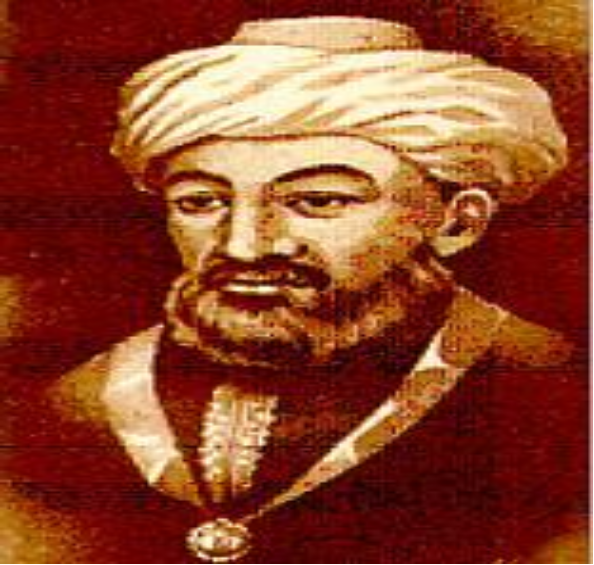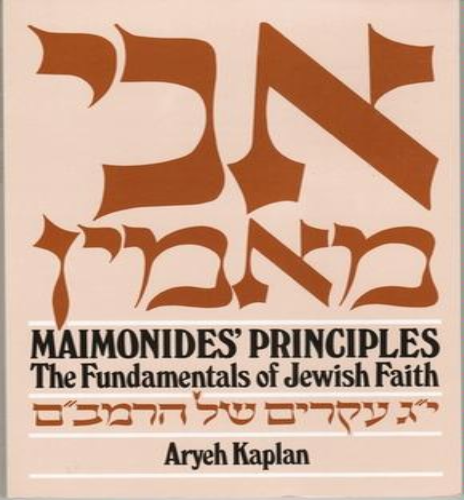 Maimonides' Thirteen (13) Principles of Faith
Summary and adaptation
Based on the collective writings of Rabbi Aryeh Kaplan (1934-1983), s.z.l.
Rabbi Aryeh Kaplan (1934-1983), s.z.l.
Introduction
The Thirteen Principles of Faith of Maimonides were first enunciated in his commentary on the Mishnah and, in an abbreviated form, are found in virtually every prayer book. They form the basis of the synagogue hymn, Yigdal.
Moses Maimonides (Rabenu Moshe Ben Maimon), went through the entire length and breadth of Jewish literature, determining which principles are always taken for granted and are unique to Judaism. These 13 principles have been discussed for the past eight hundred years and are still accepted by all Jews as the one clear unambigious creed of Judaism.
Maimonides was the first to write a commentary on the Mishnah (Sanhedrin 10). It was in this commentary that he first enunciated the Thirteen Principles of Faith. He completed the Commentary to the Mishnah in 1168, and it was published under the Arabic title Kitab as-Siraj, meaning "Book of Illumination".
Maimonides also spent twelve years extracting every decision and law from the Talmud, and arranging them into 14 systematic volumes. The work was finally completed in 1180, and was called Mishneh Torah, or "Code of the Torah."
About the book and summary
When we referred to the "Commentary on Mishnah," the reference is to the first enunciation of these principles. There are also references to other places in the Commentary on the same Mishnah, and we will refer to it as "Commentary on Mishnah, Sanhedrin 10:1."
Although the Thirteen Principles are not discussed explicitly in the Mishneh Torah, they play an important role in a number of areas. This is particularly true of the first section, where the "Foundations of the Torah" are discussed, and later in the section on "Repentance," which speaks of man's condition in general. In the summary they are always mentioned, but not always summarized.
Maimonides..
Is often referred to as the

Rambam

, after the initials of his name and title,

R

abenu

M

oshe

B

en

M

aimon

(Our Rabbi, Moses son of

Maimon

).

Was born in the city of Cordova, Spain, on a Sabbath, the day before Passover (14 Nissan 4895, or March 30, 1135)

Was thirteen years old when his nati

v

e

city of Cordova fell in the hands of the

Almohades

, fanatical

Islamic

zealots from

Morocco.

No Jew dared openly avow his faith, and Maimonides and his family were forced to emigrate.

And his family settled in 1160 in Fez, Morocco. Here, he started working on his commentary on the

Mishnah

.

And his family left for Israel in 1165, where they lived briefly in Jerusalem and Hebron. Finding life in the Holy Land very difficult, they then moved to Egypt and settled in

Fostat

.

At the age of 33, attained a reputation as one of the leading rabbinical authorities in Egypt, and was soon appointed chief rabbi of Cairo and spiritual leader of all Egyptian Jewry.

Established for himself a considerable reputation as a

physician,

and in 1170 was appointed physician to Saladin's grand

visier

,

Alfadhil

.

Was the first to challenge the teachings of the Greek physician

Galen.

Was appointed physician in 1185 to the royal court of Saladin, the sultan of Egypt and Syria.

Published in 1190 his third major work under the title

Dalalat

al

Hairin

. It is better known by its Hebrew name,

Moreh

Nevuchim

, or "Guide to the Perplexed."

Wrote a fourth major work

Sefer

HaMitzvot

, or "Book of Commandments," also written in Arabic, in which he clearly enumerates the 613 commandments of the Torah.

Wrote other letters and essays, for example

Iggeret

Taimon

or "Letter to Yemen", or his essay

Maamar

Techiyas

HaMeisim

or "Discourse on the Resurrection," which was written in 1191.

Died in his seventieth year on 20

Teveth

, 4965 (December 13, 1204) in

Fostat

and was eventually buried in

Tiberias

.
The First Principle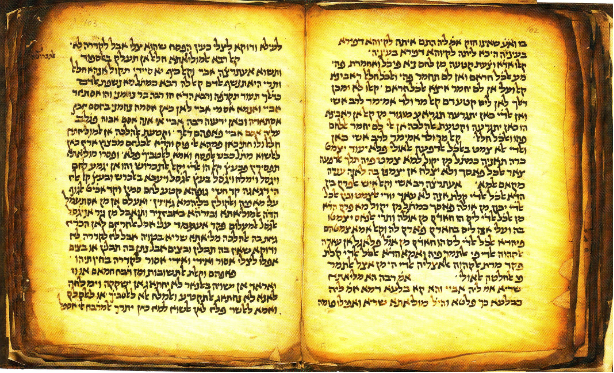 אֲנִי מַאֲמִין בֶּאֱמוּנָה שְׁלֵמָה, שֶׁהַבּורֵא יִתְבָּרַךְ שְׁמו הוּא בּורֵא וּמַנְהִיג לְכָל הַבְּרוּאִים, וְהוּא לְבַדּו עָשה וְעושה וְיַעֲשה לְכָל הַמַּעֲשים.
I believe with perfect faith that G-d is the Creator and Ruler of all things. He alone has made, does make, and will make all things.
Yigdal
יִגְדַּל אֱלֹהִים חַי וְיִשְׁתַּבַּח, נִמְצָא, וְאֵין עֵת אֶל מְצִיאוּתוֹ:
Great is the Living G-d, and praised, He exists, yet His existence has no time.
Commentary on Mishnah
This principle involves belief in the existence of G-d. There is a Being, perfect in every possible way, who is the ultimate Cause of all existence. All existence depends on Him and is derived from Him. Only G-d is totally self-sufficient and, therefore, Unity and Mastery belong only to Him.
The Torah teaches this first principle in the first of the Ten Commandments (Exodus 20:2): "I am the Lord your G-d".
Code, Foundations of the Torah (Yad, Yesodey HaTorah)
The ultimate foundation and pillar of wisdom is the realization that there is a first Being who brought everything else into existence. Everything else in heaven and earth only exists as a result of the reality of His existence."
The Second Principle
אֲנִי מַאֲמִין בֶּאֱמוּנָה שְׁלֵמָה, שֶׁהַבּורֵא יִתְבָּרַךְ שְׁמו הוּא יָחִיד וְאֵין יְחִידוּת כָּמוהוּ בְּשׁוּם פָּנִים, וְהוּא לְבַדּו אֱלהֵינוּ, הָיָה הוֶה וְיִהְיֶה.
I believe with perfect faith that G-d is One. There is no unity that is in any way like His. He alone is our G-d – He was, He is, and He will be.
Yigdal
אֶחָד וְאֵין יָחִיד כְּיִחוּדוֹ, נֶעְלָם, וְגַם אֵין סוֹף לְאַחְדּוּתוֹ:
He is One, no unity is like His, He is hidden, His unity has no end.
Commentary on Mishnah
He is not one like a member of a pair or species. He is therefore not like a single thing, which can be divided into a number of elements. G-d is One in a unique way. There is no other unity like His.
The Torah teaches this second principle when it says (Deuteronomy 6:4), "Hear O Israel, the L-rd is our G-d, the L-rd is One."
Code, Foundations of the Torah (Yad, Yesodey HaTorah): 1:6 – 1:7
He is not a physical thing, which can be divided into parts and dimensions.
Everything that is divisible is not absolutely one. The absolute One does not exist within Creation. That is He, Echad, and beside this Oneness, one does not exist.
The Third Principle

אֲנִי מַאֲמִין בֶּאֱמוּנָה שְׁלֵמָה, שֶׁהַבּורֵא יִתְבָּרַךְ שְׁמו אֵינו גוּף, וְלא יַשּיגוּהוּ מַשּיגֵי הַגּוּף, וְאֵין לו שׁוּם דִּמְיון כְּלָל.
I believe with perfect faith that G-d does not have a body. Physical concepts do not apply to Him. There is nothing whatsoever that resembles Him at all.
Yigdal
אֵין לוֹ דְמוּת הַגּוּף וְאֵינוֹ גּוּף, לֹא נַעֲרוֹךְ אֵלָיו קְדֻשָּׁתוֹ:
He does not have a bodily form, He is not a body. He is beyond compare in His holiness.
Commentary on Mishnah
G-d is totally nonphysical. His Unity [which we call G-d] is not a body or a physical force. Nothing associated with the physical can apply to Him in any way. We cannot say that G-d moves, rests, or exists in a given place. Things such as this can neither happen to Him, nor be part of His intrinsic nature.
In many places the holy scriptures do speak of G-d in physical terms. In all these cases scripture is only speaking metaphorically.
The Torah teaches this third principle when it says (Deuteronomy 4:15), "You have not seen any image."
The Fourth Principle

אֲנִי מַאֲמִין בֶּאֱמוּנָה שְׁלֵמָה, שֶׁהַבּורֵא יִתְבָּרַךְ שְׁמו הוּא רִאשׁון וְהוּא אַחֲרון.
I believe with perfect faith that G-d is first and last.
Yigdal
קַדְמוֹן לְכָל דָּבָר אֲשֶׁר נִבְרָא, רִאשׁוֹן וְאֵין רֵאשִׁית לְרֵאשִׁיתוֹ:
He preceded all things that were created, He is first, yet without beginning.
Commentary on Mishnah
This principle involves absolute eternity of the One [whom we call G-d]. Nothing else shares His eternal quality.
The Torah teaches this fourth principle when it says of Him (Deuteronomy 33:27), "The eternal G-d is a refuge."
He is the absolute first (Kadmut). He is absolute; everything besides Him cannot have been first. Everything is as He wills it and as long as He wills it.
Only the Creator can create out of nothingness; a human being cannot do this.
The Fifth Principle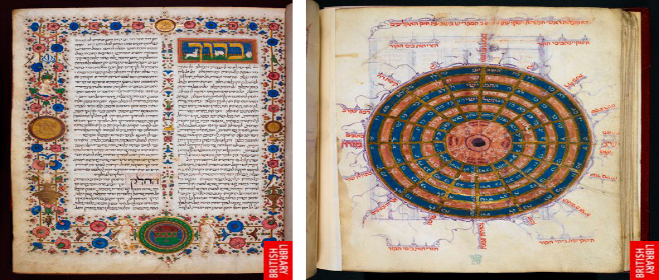 אֲנִי מַאֲמִין בֶּאֱמוּנָה שְׁלֵמָה, שֶׁהַבּורֵא יִתְבָּרַךְ שְׁמו לו לְבַדּו רָאוּי לְהִתְפַּלֵּל, וְאֵין רָאוּי לְהִתְפַּלֵּל לְזוּלָתו.
I believe with perfect faith that it is only proper to pray to G-d. One may not pray to anyone or anything else.
Yigdal
הִנּוֹ אֲדוֹן עוֹלָם, לְכָל נוֹצָר. יוֹרֶה גְדֻלָּתוֹ וּמַלְכוּתוֹ:
He is the L-rd of the world, and all things created, display His greatness and His majesty.
Commentary on Mishnah
G-d is the only one whom we may serve and praise. We may not act in this way toward anything beneath Him, whether it be an angel, a star, one of the elements, or any combination of them. All these have a predetermined nature and, therefore, none can have authority or free will. It is therefore not proper to serve these things or make them intermediaries to bring us closer to G-d. All our thoughts should be directed only toward Him.
The Torah teaches this fifth principle all throughout Torah and forbids all forms of idolatry.
The Sixth Principle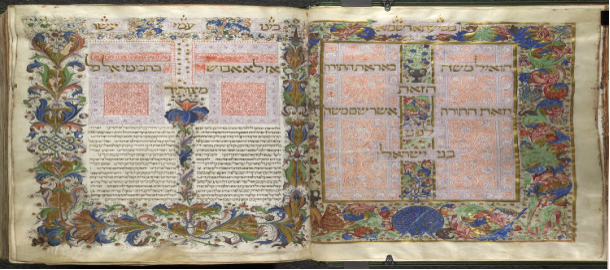 אֲנִי מַאֲמִין בֶּאֱמוּנָה שְׁלֵמָה, שֶׁכָּל דִּבְרֵי נְבִיאִים אֱמֶת.
I believe with perfect faith that all the words of the prophets are true.
Yigdal
שֶׁפַע נְבוּאָתוֹ נְתָנוֹ, אֶל אַנְשֵׁי סְגוּלָּתוֹ וְתִפְאַרְתּוֹ:
He has granted the bounty of His prophecy to the men of His choice and glory.
Commentary on Mishnah
There exist human beings who have such lofty qualities. Prophets are in total control of their impulsesand achieve such great perfection that their souls become prepared to receive pure spiritual wisdom. Their human intellect can then become bound up with the Creative Mind (Sechel HaPo'el), and receive an inspired emanation from it. This is prophecy, and those people who achieve it are the prophets.
The Hebrew word for Prophet is Navi.
There are 48 prophets and 7 prophetesses in TeNaCH. The Torah testifies to prophecy
The Seventh Principle


אֲנִי מַאֲמִין בֶּאֱמוּנָה שְׁלֵמָה, שֶׁנְּבוּאַת משֶׁה רַבֵּנוּ עָלָיו הַשָּׁלום הָיְתָה אֲמִתִּית, וְשֶׁהוּא הָיָה אָב לַנְּבִיאִים, לַקּודְמִים לְפָנָיו וְלַבָּאִים אַחֲרָיו.
I believe with perfect faith that the prophecy of Moses is absolutely true. He was the chief of all prophets, both before and after him.
Yigdal
לֹא קָם בְּיִשְׂרָאֵל כְּמֹשֶה עוֹד נָבִיא, וּמַבִּיט אֶת תְּמוּנָתוֹ:
There has not arisen another like Moses, a prophet who looked upon His image.
Commentary on Mishnah
Moses was the chief of all prophets. He attained the highest possible human level. He perceived the G-dly to a degree surpassing every human being that ever existed.
Moshe reached the level of angels.
His conscious mind was completely separated and became a pure spiritual being. It is for this reason that we say that he spoke to G-d without needing an angel as a mediator.
Moses' prophecy can be distinguished from that of all other prophets in four ways:
1. G-d spoke to all other prophets through an intermediary. Moses alone did not need any intermediary. He spoke from mouth to mouth with G-d (Numbers 12:8).
Because of this high level of Moshe, every letter of the Torah is Divine and will never change, because no one ever behaved in the way Moshe behaved.
2. Every other prophet could only receive prophecy while sleeping. To Moses the word came by day, when he stood [fully awake] before the two cherubim.
3. Even though other prophets only experienced a vision in a trance, and then, only through an angel, it was still a very traumatic experience for them. This was not true of Moses. The word came to him without his experiencing any trembling or terror whatsoever. His prophecy was like a friendly conversation.
4. Other prophets could not receive prophecy whenever they desired. It all depended on G-ds will. A prophet might wait days and years and still not achieve prophecy. Moses, on the other hand, could achieve prophecy whenever he desired.
Code, Foundations of the Torah (Yad, Yesodey HaTorah): 7,6, 8:1, 8:3
8.1 The Jewish people did not believe in Moses because of any miracles that he might have performed. The main reason why we believe in Moses is because of what happened at Mount Sinai. Those who received Moses' message were themselves witnesses that his prophecy was true, and no further sign was needed.
8.3 If a prophet comes and attempts to refute Moses' prophecy, we do not accept him, no matter what great miracles he performs.
The Eight Principle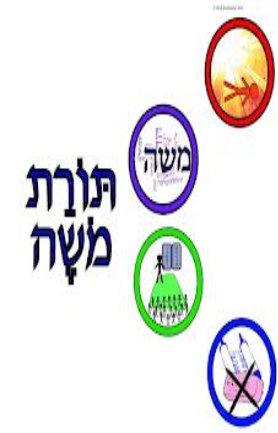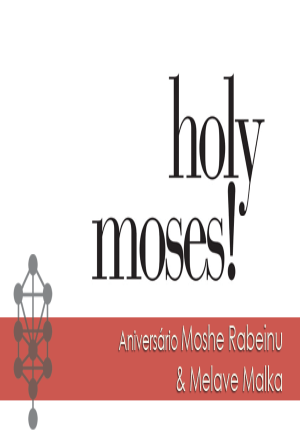 אֲנִי מַאֲמִין בֶּאֱמוּנָה שְׁלֵמָה, שֶׁכָּל הַתּורָה הַמְּצוּיָה עַתָּה בְיָדֵינוּ הִיא הַנְּתוּנָה לְמשֶׁה רַבֵּנוּ עָלָיו הַשָּׁלום.
I believe with perfect faith that the entire Torah that we now have is that which was given to Moses.
Yigdal
תּוֹרַת אֱמֶת נָתַן לְעַמּוֹ, אֵל, עַל יַד נְבִיאוֹ נֶאֱמַן בֵּיתוֹ:
G-d gave a true Torah to His people, through His prophet, trusted in all His house.
Commentary on Mishnah
The Torah was given to Moses who wrote it down like a secretary taking dictation. No one except Moshe himself knows how this happened. Three million people saw that HaSjem spoke to Moshe.
. Every verse in the Torah is equally holy. All verses are perfectly equal. They all originate from G-d, and are all part of G-d's Torah, which is perfect, pure, holy, and true.
Introduction to Yad
Every commandment given to Moses on Mount Sinai was given together with an explanation. We are commanded to keep the Torah according to its interpretation. This interpretation is what we call the Oral Torah (Torah SheBaal Peh).
The Oral Torah was not written down. It was first taught by Moses to his council, which was made up of seventy elders. Elazar, Pinchas and Joshua thus all received the tradition from Moses. Joshua was given the responsibility for the Oral Torah, and received special instruction in it. He taught this tradition orally as long as he lived. There were then many elders who received the tradition from Joshua.
In each generation, a prophet or the head of the Sanhedrin would write down his notes in order that he might remember what he learned from his teachers. He would then use notes in his oral teachings. Similar notes were taken on laws that were not transmitted from generation to generation, but were derived through the Thirteen Principles and agreed upon by the Sanhedrin. This continued until the time of Our Holy Rabbi. He then gathered all the traditions, laws, explanations, and commentaries on the entire Torah, which had been handed down from Moses and expounded by the Sanhedrin in each generation. This was then all compiled into the book known as the Mishnah.
Both the Jerusalem (Rabbi Yochanan) and Babylonian (Rav Ashi) Talmud (or Gemarahs) were commentaries on the Mishnah, explaining its dept and expounding all the new concepts that had been resolved in the courts since the time of Our Holy Rabbi.
The Ninth Principle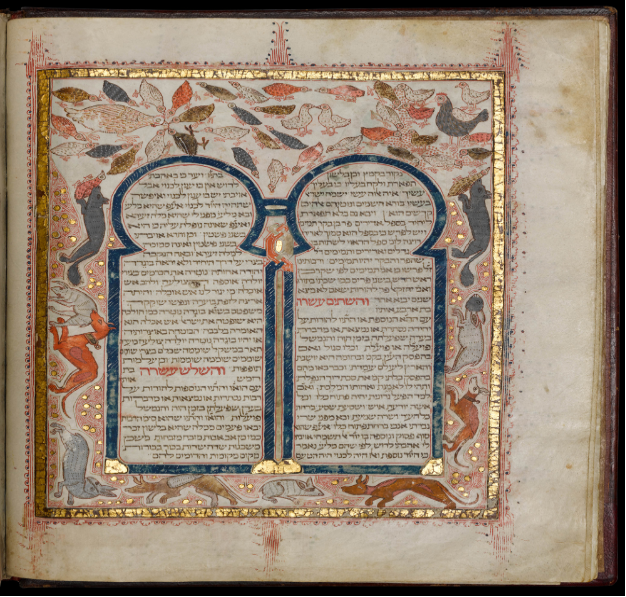 אֲנִי מַאֲמִין בֶּאֱמוּנָה שְׁלֵמָה, שֶׁזּאת הַתּורָה לא תְהֵא מֻחְלֶפֶת וְלא תְהֵא תורָה אַחֶרֶת מֵאֵת הַבּורֵא יִתְבָּרַךְ שְׁמו.
I believe with with perfect faith that this Torah will not be changed, and that there will never be another Torah given by G-d.
Yigdal
לֹא יַחֲלִיף הָאֵל וְלֹא יָמִיר דָּתוֹ. לְעוֹלָמִים, לְזוּלָתוֹ:
G-d will not replace nor change His Law for all time, for anything else.
Commentary on Mishnah
The Torah has been literally instructed by the Creator, by no one else.
The Torah is G-d's permanent word, and no one else can change it. Nothing can be added to or substracted from either the Written Torah or the Oral Torah. The Torah says, "Thus you shall not add to it, nor subtract from it."
The Tenth Principle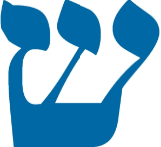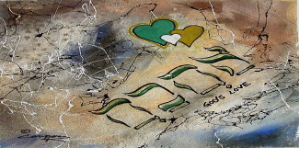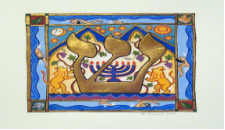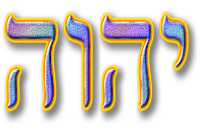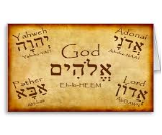 אֲנִי מַאֲמִין בֶּאֱמוּנָה שְׁלֵמָה, שֶׁהַבּורֵא יִתְבָּרַךְ שְׁמו יודֵעַ כָּל מַעֲשה בְנֵי אָדָם וְכָל מַחְשְׁבותָם, שֶׁנֶּאֱמַר הַיּצֵר יַחַד לִבָּם הַמֵּבִין אֶל כָּל מַעֲשיהֶם.
I believe with perfect faith that G-d knows all of man's deeds and thoughts. It is thus written (Psalm 33:15), "He has molded every heart together, He understands what each one does."
Yigdal
צוֹפֶה וְיוֹדֵֽעַ סְתָרֵינוּ, מַבִּיט לְסוֹף דָּבָר בְּקַדְמָתוֹ:
He sees, He knows our secrets, He sees each thing's end at its very beginning.
G-d knows the thoughts of man. So, when davvening, it is important to direct ones thoughts to Him. A person stands before the King and it is most impolite to then speak to someone else.
Commentary on Mishnah
G-d knows all that men do, and never turns His eyes away from them.
The Eleventh Principle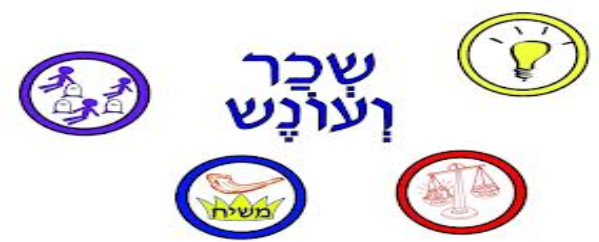 אֲנִי מַאֲמִין בֶּאֱמוּנָה שְׁלֵמָה, שֶׁהַבּורֵא יִתְבָּרַךְ שְׁמו גּומֵל טוב לְשׁומְרֵי מִצְותָיו וּמַעֲנִישׁ לְעובְרֵי מִצְותָיו.
I believe with perfect faith that G-d rewards those who keep His commandments, and punishes those who transgress His commandments.
Yigdal
גּוֹמֵל לְאִישׁ חֶֽסֶד כְּמִפְעָלוֹ, נוֹתֵן לְרָשָׁע רָע כְּרִשְׁעָתוֹ:
He rewards man with love, as his deeds deserve, He gives the wicked evil, according to their wrong.
Commentary on Mishnah
G-d rewards those who obey the commandments of the Torah, and punishes those who violate its prohibitions.
The greatest possible reward is the World to Come, while the greatest possible punishment is being cut off from it…
The most important passage which proves this rule is the passage after the golden calf, when Moshe asked for forgiveness for the people and asked G-d to erase him from the Book of Life if this was not possible. Sjemot/Exodus 32:33: "HaSjem said to Moshe: The one who has sinned against Me, I shall erase him from My Book."
The Twelfth Principle
אֲנִי מַאֲמִין בֶּאֱמוּנָה שְׁלֵמָה, בְּבִיאַת הַמָּשִׁיחַ, וְאַף עַל פִּי שֶׁיִּתְמַהְמֵהַּ, עִם כָּל זֶה אֲחַכֶּה לּו בְּכָל יום שֶׁיָּבוא.
I believe with perfect faith in the coming of the Messiah. No matter how long it takes, I will await his coming every day.
Yigdal
יִשְׁלַח לְקֵץ יָמִין מְשִׁיחֵֽנוּ, לִפְדּוֹת מְחַכֵּי קֵץ יְשׁוּעָתוֹ:
He will send our Messiah at the End of Days, to redeem those who await His final salvation.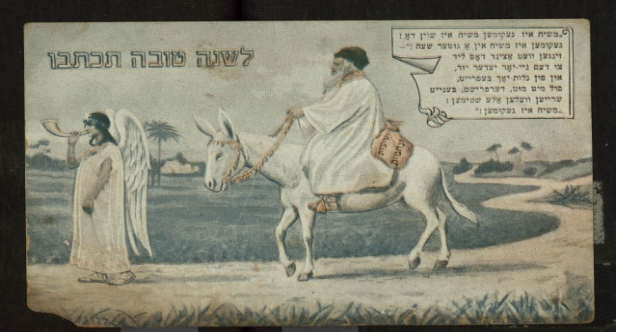 An old Jewish card for Rosh HaShana with the theme of the Messianic Redemption. The prophet Eliyahu announces the coming of the Mashiach by blowing on the great Shofar. The Mashiach rides on a white donkey as a sign of humility.
Commentary on Mishnah
We believe that the Messiah will come. We should not set a time for his coming, nor try to calculate when he will come from scriptural passages. We believe that the Messiah will be greater than any other king or ruler who has ever lived. A Jewish king can only come from the family of David through his son Solomon.
Commentary on Sanhedrin 10:1
The Messianic Age is when the Jews will regain their independence and all return to the Land of Israel. The Messiah will be a very great king, whose government will be in Zion.
Rich and poor, strong and weak, will still exist in the Messianic Age. It will be very easy for people to make a living, however, and with very little effort they will be able to accomplish very much.
The main benefit of the Messianic Age will be that we will no longer be under the subjugation of foreign governments who prevent us from keeping all the commandments.
The Messiah will die, and his son will rule in his place. He, in turn, will be followed by his son. The Kingdom of the Messiah will last for a very long time. This is because man's lifetime will be vastly extended. And the kingdom will last for thousands of years.
The main reason why the prophets and saints have desired the Messianic Age with such great longing is because it will be highlighted by a community of the righteous and dominated by goodness and wisdom. It will be ruled by the Messiah, who will be a righteous and honest king, outstanding in wisdom, and close to G-d.
The people in that Age will obey all the commandments of the Torah without neglect or laziness, and nothing will hold them back.
Code, Governments (Yad, Melachim): 11:1-11:4, 12:1-12:5
11:1 'The Messiah will be a king who will restore the kingdom of David to its original state. He will rebuild the Temple, and gather together all the Jews, no matter where they are scattered.'
11:3 'Do not think that the Messiah will have to perform signs and miracles. He will not necessarily change the course of nature, bring the dead back to life, or anything else like that.'
12:1 'Do not think that the ways of the world or the laws of nature will change in the Messianic Age'
12:5 'In the Messianic Age, there will be neither war nor famine. Jealousy and competition will cease to exist, for all good things will be most plentiful, and all sorts of delicacies will be as common as dust. The main occupation of humanity will only be to know G-d.'
We shall believe and accept as true that the Mashiach will come. A person must not think that he will not come. You have to expect him.
People should not prescribe a certain time or try to look shrewdly in texts and also not calculate the time when he will come. Of those who make calculations the spirit will be blown away.
The Thirteenth Principle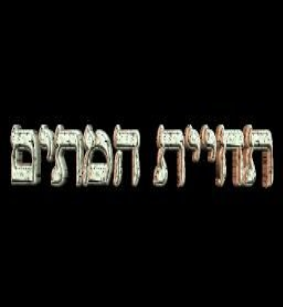 אֲנִי מַאֲמִין בֶּאֱמוּנָה שְׁלֵמָה, שֶׁתִּהְיֶה תְּחִיַּת הַמֵּתִים בְּעֵת שֶׁיַעֲלֶה רָצון מֵאֵת הַבּורֵא יִתְבָּרַךְ שְׁמו וְיִתְעַלֶּה זִכְרו לָעַד וּלְנֵצַח נְצָחִים.
I believe with perfect faith that the dead will be brought back to life when G-d wills it to happen.
Yigdal
מֵתִים יְחֲיֶּה אֵל בְּרוֹב חַסְדּוֹ, בָּרוּךְ עֲדֵי עַד שֵׁם תְּהִלָּתוֹ:
G-d will bring the dead to life with His great love; may His glorious name be blessed for all time.
Commentary on Mishnah
This principle involves the resurrection of the dead.
Commentary on Sanhedrin 10:1
The resurrection of the dead is one of the foundations handed down by Moses. One who does not believe in it cannot be associated with Judaism or its religion. The resurrection is just for the righteous.
Discourse on the Resurrection
The body and soul will be reunited once again after they have been separated [by death]. This cannot be interpreted other then literally.

False Jewish Messiahs, who proclaimed themselves to be the Messiah among the Jewish People.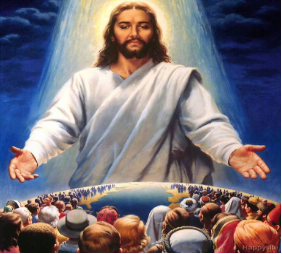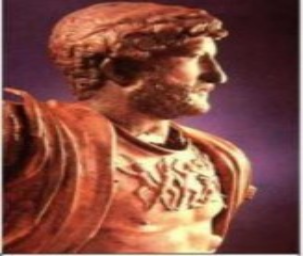 Jesus Christ from Nazareth (1-33) Simon bar Kochba (died in135)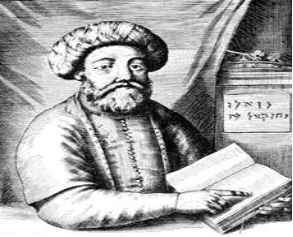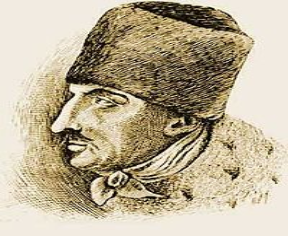 Sabbatai Zvi(1626-1676) Jacob Frank (1726-1791)
The real messiah? – Aryeh Kaplan
| | |
| --- | --- |
| Claims by Paul (mainstream Christianity) | Response Kaplan |
| Jesus was the Messiah or Christ predicted by the Prophets of the Bible and awaited by the Jews. | The Prophets predicted a world of peace and love after the Messiah's coming |
| Jesus is son of G-d, and like any son, is essentially the same as his Father | Any talk of the Messiah as being the "son of G-d" is totally unacceptable. In no place do the Prophets say that he will be anything more than a remarkable leader and teacher |
| Man is evil and sinful. All mankind is damned because of Adam's sin. The Torah cannot save man, since its many commandments make it too difficult to keep. The only thing that can prevent man's utter damnation in hell is the belief in Christ. | Although the Torah does speak of Adam's sin, it teaches that man can rise above it. Man might not be able to perfect himself, but it was for this reason that G-d gave us the Torah. It is absurd to think that G-d would give a Torah that was impossible or too difficult to follow. In no place does Judaism teach that one can be saved from damnation by mere belief. Any true belief in G-d must lead a person to also follow His commandments. |
| The Jews were originally G-d's chosen people, but they were rejected when they refused to accept His son, Jesus. The name "Israel," G-d's chosen people, is no longer carried by the Jew, but by those who accept Jesus as the Messiah. Only these share G-d's love. Everyone else is damned in hell. | It is impossible to imagine that G-d would ever reject the Jewish people. In many places, the Bible clearly states that His covenant with them will be forever. |
| There is only one law now that Christ has come, and that is love. One must follow the example of Christ's sacrifice, and patiently hope that G-d will be gracious in return. | In many places, the Bible says that the Torah was given forever. It is therefore impossible to say that it has been replaced by a new law or testament. Love alone is not enough, for one must know how to express it, and for this, we need the Torah as a guide. Love is only one of the Torah's commandments, and good deeds are its necessary expression. |
| Christianity teaches that Jesus was also G-d in human form. | The Jew sees this as a totally mistaken idea about G-d. It makes G-d too small, for in stating that He can assume human form, it diminishes both His unity and His divinity. |
| Christianity tents to deny that man's actions are ultimately very useful. The only thing that can save man is his utter despair in his own sinfulness, and total dependence on G-d | The Jew, on the other hand, believes that man can come close to G-d by obeying Him and keeping His commandments. |
| Christianity begins with the basic assumption that man is depraved and sinful. Left to himself, man is utterly damned. He is naturally involved in evil, and must therefore do something to be saved. | Judaism starts with the idea that man is created in the likeness of G-d. He therefore does not do have to go very far to discover the divine. There is always the opportunity to awaken the divine in oneself by obeying G-d's commandments. |
| "What have you done to be saved?" | "How can I serve G-d? How can I keep His commandments?" |
| Torah is too difficult for man. The only thing that man can do is believe in Christ and wait for salvation | G-d Himself gave us commandments and told us to obey them. This teaches us that we can indeed serve G-d and fulfil His will. It is unthinkable that G-d would give His people a Torah if it were impossible to keep it. |
"The Jew refused to accept the excuse that the major prophecies concerning the Messiah will only be fulfilled in a 'second coming'."
Main teachings of Christianity that Judaism could never accept
"In essence, there were two Christian teachings that the Jew could never accept. (1) Christianity taught that G-d had assumed human form in Jesus, and that (2) the Torah no longer mattered. The Jew rejected these two dogmas, even under pain of death. In rejecting Christianity, Judaism therefore did not reject anything that it needed spiritually. There was nothing in all the teachings of Jesus that would have added even one iota to the strenght of the Torah. If Christianity made any contribution at all, it was to the non-Jewish world."
"He [the Jew] believed with perfect faith that G-d had shown him the way, and he had no intention of ever leaving it."
When a Jew becomes a Christian
Christianity (on the left):
Judaism (on the right):
Trinity: G-d consists of three persons: Father, Son and Holy Ghost

"Hear O Israel, the Lord is our G-d, the Lord is one." (Deut. 6:4)

Worship of any three-part god by a Jew is nothing less than a form of idolatry.

Anyone who worships anything else is guilty of idolatry.

Incarnation: Son (2nd part of godhead) came down to earth in human form in the person of Jesus

The pagan gods came down in human form, copulated with mortals, and bore human children. Many Christian historians attribute it to the early Christians who were attempting to win over pagans to their new religion, and therefore adopted this pagan concept.

"Know this day, and lay it in your heart, that the L-rd is G-d, in the heavens above and on the earth below, there is none else" (Deut 4:39)

"G-d is not a mortal that He should lie, nor a man, that He should change His mind." (Num. 23:19)

Mediation: no man can approach G-d directly. Everyone must go through Jesus, the Son.

"I am the way, the truth, and the life, no man cometh unto the Father but by me."

"I am the L-rd your G-d, Who brought you out of the Land of Egypt, from the house of slavery. You shall have no other gods before Me." (first words of Ten Commandments)

If a man believes in G-d, then why should he need any other deity? But a person might think that G-d is so high as to be unapproachable without a mediator. The opening statement of the Ten Commandments teaches us that this is also idolatry.

G-d is infinite and all-knowing. To say that He needs a mediator to hear our prayers is to deny His infinite wisdom.
Our most basic beliefs were taught by G-d Himself at Sinai. The Bible says (Deut. 4:35), "Unto you it was shown, that you might know, that the L-rd is G-d, there is none else besides Him. Out of heaven He made you hear His voice, that He might instruct you."
Christianity negates the fundamentals of Jewish faith, and one who accepts it rejects the very essence of Judaism. Even if he continues to keep all the rituals, it is the same as if he abandoned Judaism completely. The Talmud teaches us, "Whoever accepts idolatry, denies the entire Torah."
Judaism teaches that there is always hope. No matter how far one strays from G-d and Torah he is always accepted back.
If you find your life spiritually empty, devoid of religious experience, then you need Torah Judaism all the more.
"I can gaze at a beautiful sunset, and try to describe it to you. But until you open your eyes and see it for yourself, my words are in vain. You must see it to appreciate it. You must actually live Torah Judaism to appreciate its beauty and wisdom. Only when you immerse yourself in it totally will you discover its full spiritual dimension."
From Messiah To Christ
Christian Perspective

Jewish perspective

Mission was not to redeem man from political oppression, but only to redeem him from spiritual evil.

He is a leader of the Jews, strong in wisdom, power and spirit. It is he who will bring complete redemption to the Jewish people, both spiritually and physically. Along with this, he will bring eternal peace, love, prosperity, and moral perfection to the entire world.

Christian Perspective

Jewish perspective

The Jewish Messiah is truly human in origin. He is born of ordinary human parents, and is of flesh and blood like all mortals.

As described by the Prophet (Isaiah 11:2), the Messiah is "full of wisdom and understanding, counsel and might, knowledge and the fear of G-d."

The Messiah has a special feeling for justice, or, as the Talmud puts it (Sanhedrin 93b), he "smells and judges."

Jesus failed to redeem Israel in a political sense. He had been scourged and humiliated like a common rebel, and finally crucified along with two ordinary thieves.

The Messiah (Isaiah 11:4) will "smite the tyrant with the rod of his mouth, and slay the wicked with the breath of his lips." Evil and tyranny will not be able to stand up before the Messiah.

The Messiah is primarily a king of peace. Our sages therefore teach us (Derech Eretz Zuta :1) "When the Messiah is revealed to Israel, he will only open his mouth for peace. It is thus written (Isaiah 52:7), 'How beautiful upon the mountains are the feet of the messenger who announces peace."

The first task of the Messiah is to redeem Israel from exile and servitude.

All forms of warfare and strife between nations will also vanish in the Messianic Age.

The Messiah will bring all people to G-d.

The Messiah will have the task of perfecting the world. Men

will be restored to an Eden-like

existence.

The people of Israel will dwell freely in their land.

The only answer why Jesus was without sin and still was crucified, was because of the sins of mankind. Why was sin so great that it required a sacrifice?

Redemption comes only from G-d alone. The Messiah is only an instrument in His hands.

The Messiah may achieve the upper limit of human perfection, he is still human.

Not to redeem the Jew and the land first, but the whole world.

The redemption of Israel precedes that of the rest of mankind

Messiah's reign is spiritual, not political.

"Kingdom of the Almighty" or "Kingdom of Heaven" is where all people are united into a 'single band' to fulfil G-ds purpose.

The Jewish Messiah may occupy a central place, he is not the primary figure. Only G-d Himself is.

Not all prophecies are fulfilled – so there is a second coming

All prayer must be addressed to Jesus – Jesus is mediator between G-d and man.
Christian doctrine:
Jesus suffered and died for the sins of mankind. To redeem the world from original sin.
Support found in Isaiah 53 "G-ds suffering servant, who 'bore the sin of many'."
Response Rav A. Kaplan: "Instead of interpreting it to refer to the persecuted people, Israel, the early Christians claimed that it referred to Jesus." (From Collective Writings of Rabbi Aryeh Kaplan,s.z.l.)
Jesus spoke of G-d as "my Father in heaven". For the Jews, this was a common poetic expression, and one that is still used in Jewish prayers. For the pagan gentiles, however, it had much more literal connotation. The Greeks already had legends about men who had been fathered by gods who had visited mortal human women. Legends like these had even sprung up about such eminent men as Plato, Pythagoras, and Alexander the Great. Why should Jesus be any less? They therefore interpreted his poetic expression quite literally, to mean that he had an actual genetic relationship with G-d. Jesus therefore became the "son of G-d," Jesus was not susceptible to sin or even death.
This was the first step toward the deification of Jesus, and it was not very difficult for the pagan world to take the second step. Jesus was credited with such statements as (John 10:30), "I and the Father are one." He had also spoken of (Matthew 28:19), 'The Father, the Son, and the Holy Ghost." It was easy for the paganized Christians to look at the three as equal and identify Jesus with the 'Son'."
In essence:
"The Messiah ceased to be a mere man, and passed beyond the limits of mortality. They taught that man cannot redeem himself from sin, and therefore G-d, clothed in the form of the Messiah, had to freely shed his own blood to redeem mankind. Since Jesus did not fulfil the most important Messianic prophecies, they expected him to return to complete his task in a 'second coming'.
"The Jew has found that he can both exist and flourish without accepting Christian beliefs. He believes that the Messiah is yet to come,and that at that time, the truth will become known and the Jew will be justified before all the world."
(From Collective Writings of Rabbi Aryeh Kaplan,s.z.l.)
Eucumenicism and Dialogue 1263 C.E.
In 1263 there was a dialogue between Judaism and Christianity in Barcelona, Spain. James I of Aragon sat on the throne of northern Spain, and the spirit of Christian dominance of the civilized world wafted in the air. Much time has passed since then, but in the record of that dialogue written by Rabbi Mosheh ben Nachman (Ramban), and preserved by both Jewish and non-Jewish sources, one senses yet the grandeur and terror of that moment in Barcelona and a feeling of immediacy and relevancy overtakes the reader of that record.
King James 1 was a friend of the Jews. "He encouraged Jewish emigration to those lands, appointed Jews to vital governmental positions, and generally did nothing to interfere with the Jews' ability to practice and worship in the tradition of their fathers.
However, then as now changes were being felt in the structure of the Roman Catholic Church, particularly in Spain. The reforms in the church initiated by Innocent III and continued by Gregory IX reached Spain and rested in the province of Aragon, where the "Holy Office" of the Inquisition was to reach dominance. The Dominican confessor to James I, Raymond de Penaforte, was noted for his zeal to punish, persecute, and/or convert the Jews in Aragon, and his influence over the king was notable."
From 1228 to 1250 a series of anti-Jewish economic edicts were issued by the king who helped foster a climate of anti-Jewish feeling in the land. In 1254, the famous trial of the Talmud in Paris occurred, and the Talmud was found guilty of stating calumnies against Christianity, and cartloads of Talmudic manuscripts were burned by the order of Louis IX of France.
Pablo Christiani – leader in catholic church of Aragon wanted to convert Jews.
20th July 1263 at the Court of James I of Aragon a dialogue began between Ramban and Pablo Christiani. It lasted until 31st of July, though actual debating sessions occupied only four days of this time. The shock of this debate was to leave scars on the memories of both protagonists.
One of the arguments of Nachmanides:
"If our forefathers, who witnessed Jesus, saw his works, and knew him, did not hearken unto him, how should we accept the word of our king (James I), who himself has no first-hand knowledge of Jesus, and was not his countryman as were our forefathers?"
"The Ramban further stated that the basic dispute between Christianity and Judaism is not regarding the messianic mission of Jesus himself as much as it is regarding the entire Christian concept of Divinity and belief.
Original sin
"There are many punishments mentioned in regard to Adam and Eve – the earth was cursed, thorns and thistles shall grow there

from, man shall earn his bread by the sweat of his

brow, that man shall return to the dust,

and that woman shall suffer the pain and travail of childbirth. All of these conditions yet exist to this day, and anything tangible that can be evidenced, as the alleviation of any of these conditions, has yet to appear, even since the advent of your messiah. But the curse of damnation to Hell, which Scripture nowhere records, this is the punishment which you say was relieved (by Jesus coming), for this is the one matter which no one can disprove.
G-d forbid that the righteous should be punished in Hell for the sin of the first man, Adam. For my soul is as equally related to the soul of the wicked Pharaoh as to the soul of my father, and I shall not be punished by the damnation of my soul because of the sins of that Pharaoh. The punishments that accrue to mankind because of the sin of Adam were physical, bodily punishments.
Was Jesus the Messiah? Let's examine the facts
The Jewish Messiah is to be a human being born naturally to a husband and wife. He is not to be a god,

nor

a man born of supernatural or virgin birth.

The Jewish Messiah is expected to return the Jews to their land - Jesus was born while the Jews still lived in their land, before they had gone into exile.

The Jewish Messiah is to rebuild the Temple in Jerusalem – Jesus lived while the Temple was still standing.

The Jewish Messiah will redeem Israel.

The Prophets in the Bible foretold (Isaiah 45 & Zephaniah 3) that when the Messiah comes, all the nations of the world will be united to acknowledge and worship the one true G-d.

When the Messiah comes, his influence will extend over all peoples who will worship G-d at the Temple in Jerusalem.

During the time of the Messiah a new spirit will rule the world, and man will cease committing sins and crimes; this will especially apply to the Jews.

The true Messiah is to reign as King of the Jews.

During the time of the Messiah, prophecy will return to the Jewish people and the presence of G-d will dwell amongst us.

One of the Messiah's major

task

is to bring peace to the entire world.

The New Testament itself claims that the prophecies concerning the Messiah were to be realized in Jesus' own generation. Mark 13:30 clearly says, "Truthfully I say unto you that this generation shall not pass till all these things be done."

Nowhere does the Jewish Bible say that the Messiah would come once, be killed, and return again in a 'second coming'.

The Bible says that the Messiah would be descended in a direct line from King David. However, if G-

d was Jesus' 'father,'

is it not somewhat ridiculous to claim that he is descended from King David on his father's side?

While on the cross Jesus is quoted as saying: "Forgive them, Father, for they know not what they do." Why do some Christians insist on persecuting the Jews if Jesus himself gave instructions to forgive them?

Jesus claimed that he did not intend to change the Laws of Moses (Matthew 5). Later on, he himself abrogated some of the laws, while his followers eventually abolished or changed nearly all of them.

Judaism believes that G-d is eternal, above and beyond time. G-d cannot be born, He cannot die, He cannot suffer, He

can not

'become flesh,' nor can He be divided into sections ("Father, Son, and Holy Ghost"). These are pagan notions.

The Prophets contain many prophecies concerning the end of days and the time of the Messiah that have not yet taken place. These will all take place when the Messiah comes. Why do we need a Messiah in the first place? In order to teach the Torah to the world and to establish "The Kingdom of G-d on Earth." If the Christians have done away with the laws of the Torah, if they no longer regard the Torah as valid, what is left to teach mankind? Nowhere does the Torah suggest that it is to be abolished by the Messiah. On the contrary, the

Torah is eternal, and the purpose of the Messiah is to bring us to the day when all of the Jewish people will observe the Torah and all of mankind will acknowledge its truths.

Nowhere does the Torah state that someone else's death can bring forgiveness to a person's sins. On the contrary, each man will be punished for his sins, and each man must repent for his sins alone. […] Each person must return to G-d, each sinner must change his own ways and seek G-

d's

forgiveness.
"Faith alone is not adequate – G-d demands deeds and action"
Jesus and the Bible
Text

Christian interpretation

Jewish interpretation

Michah 5:1 "But you, Bethlehem Ephratah, which are little among the thousands of Judah. Out of you shall one come forth unto Me, to be a ruler in Israel."

Used in: Matthew 2:6 & John 7:43

Thousands of children were born in Bethlehem. Jesus was never accepted as a 'ruler in Israel'.

Michah 5:4 "And there shall be peace" & Isaiah 2:4

The Messiah will bring peace to the world, as we find elsewhere in the Bible (Isaiah 2:4) Why did Jesus not bring peace into the world?

Isaiah 7:14 "Therefore, the Lord Himself shall give you a sign: Behold a young woman shall conceive and bear a son, and shall call his name Immanuel"

Jesus was born of a virgin (Matthew 1:23)

The idea of gods and demigods being born of virgin occurs in many places in pagan mythology. When Matthew (1:23) quoted this passage and translated it into the Greek of the NT, his anxiety to prove a point led him to actually mistranslate this passage.

He translates the Hebrew word "Alma", which actually means 'young woman' as virgin.

But the prophet Hebrew word for virgin is 'Besulah', and 'Alma' is never translated as 'virgin'.

No sign that Isaiah 7:14 speaks of the Messiah.

Deuteronomy 18:18 "I will raise them up a prophet among their brethren, like unto you (Moses)."

Jesus fulfilled the prophecy of being a prophet like Moses.

John 1:45

Acts 3:22 / 7:37

What this verse means in context is that any prophet must be similar in qualifications to Moses, i.e. Jewish, a scholar, righteous, and of highest personal character.

Deut. 34:10 "And there shall not arise a prophet in Israel like unto Moses."

Ex. 19:9 "And G-d said to Moses: Behold, I come to you in a thick cloud, that the people may hear when I speak with you, and may believe in you forever."

At Mt. Sinai, G-d attested to the prophecy of Moses by publicly speaking to him in the presence of millions of people. He never did the same for Jesus.

Deut. 18:18 does not speak of the Messiah at all.

Isaiah 53:9 "And they made his grave with the wicked, and with the rich his tomb, although he had done no violence, neither was any deceit in his mouth."

Jesus lived a sinless life

The Gospel records that the people said (John 9:16), "This fellow is no man of G-d, he does not keep the Sabbath." They realized that 'miracles' alone do not give anyone the right to go against G-d, as G-d Himself warned in the Bible (Deuteronomy 13:2). Only the gullible and superstitious are taken in by 'miracles' and magic alone.

Different opinions: some say the Messiah, some say the whole people of Israel.

Jesus claimed to be G-d (John 10:30; 14:9; 16:15).So he was guilty of idolatry, one of the worst possible sins.

Psalm 22:17 "For dogs have encompassed me, a company of evil-doers have enclosed me, like a lion, they are at my hands and feet."

Messiah would be killed by crucifixion

"Like a lion" in Hebrew is KeAri.

Christian interpreters changed it into "Kari" which means "He gouged me".

KJV then reads "They pierced my hands and feet"

No evidence this is speaking of the messiah. This was speaking of David himself.

Isaiah 53:11 "He shall see the travail of his soul … who by his knowledge did justify the Righteous One to the many, and their iniquity he did bear."

Jesus fulfilled the prophecy of dying for our sins

Deut. 24:16 "The fathers shall not die for the children, neither shall the children die for the fathers; every man shall die for his own sin."

Every man is responsible for his own actions, and he himself must make them good.

A more precise translation would indicate that he did not suffer to atone for our sins, but suffered because of our sins.

There is no place where the Bible says that blood is the only means of atonement. Furthermore a close reading of the chapters on sacrifices shows that the sacrificial blood was only prescribed for a small category of transgressions.

There is one way of atonement, however, repeated again and again in the Bible. This is repentance. (Ez. 33:11, 33:19, Jer. 36:3) The prophet said (Hosea 14:3), "Take with you words, and return to G-d." The main way back to G-d is through words of prayer. The sacrificial blood might have helped in some cases, but the most important part of the atonement was always repentance and prayer.
The Real Messiah
The ultimate goal of the historic process is the perfection of society. Since everything was created by G-d, all must eventually be perfected.
This ultimate goal is what we call the Messianic Age. It is the focus of the entire historical process.
When we think of the miracles of the Messianic Age as being technological rather than manifest, then we have no trouble understanding traditions that predict such things as space flight and interstellar colonization in the Messianic Age, even according to those who believe that it will not be a time of manifest miracles.
One of the most important traditions regarding the Messianic Age concerns the ingathering of the Diaspora and the resettlement of the Land of Israel. It will begin with a measure of political independence, and, according to some, with the permission of the other nations. There are numerous traditions that Jews will begin to return to the Land of Israel as a prelude to the Messiah.
According to many traditions, the Messiah will be preceded by the prophet Elijah, and furthermore, he himself will be a prophet. However, there is a basic teaching that prophecy can only exist in the Land of Israel, and then, only when the majority of Jews live there. Thus, unless we assume that this rule is to be broken, the majority of Jews will have to live in the Land of Israel before the Messianic Age commences.
Another important consideration is the tradition that the Beit HaMikdash or Holy Temple will be rebuilt before the ingathering of the diaspora.
It is just possible that all Jewish leaders would agree to name him (the Messiah) their leader and confer upon him the Mosaic ordination. The chain of this ordination was broken some sixteen hundred years ago and must be renewed before the Sanhedrin, the religious Supreme Court and legislature of the Jews, can be re-established. If this Tzadik was so ordained by the entire community, he could then re-establish the Sanhedrin. This is a necessary condition for the rebuilding of the Temple.
Although the Messiah will influence and teach all mankind, his main mission will be to bring the Jews back to G-d.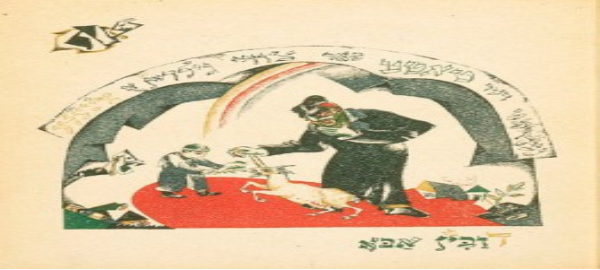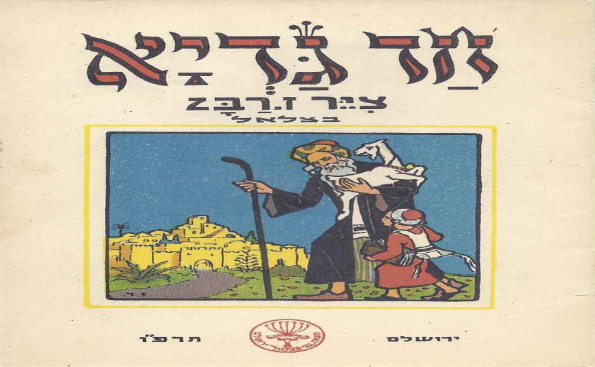 We chose to finish this essay with the Pesach-song of 'Chad Gadya', with which we finish the two Seder-Nights on Pesach. Elie Wiesel (1928) writes in his Passover-Haggada the following about the deeper meaning of this song:
''This beautiful, innocent song tells us the story of a father who buys a little goat for his son. But everything goes wrong: G-d's creatures wound and devour one and another; the elements try to destroy one and another. The Jewish people is symbolized by the child who receives the goat. The child, though saddened by the goat's disappearance, remains till the end. But what is the end? The end is when death is defeated. The end is the death of deaths. And where is love in all this? And where is the joy? And Redemption? They are there. They are in relationship between the child and the goat and between the goat and the song and between the father and all of them, all of us.
The real meaning of the song of 'Chad Gadya' may be that, in Jewish History, all creatures, all beings, all events are connected. The goat and the cat, the fire and the water, the slaughterer and the redeemer are all part of the story.
Sometimes stories are sad. Still, it is important to tell them and retell them to live them again and again, this year and next, when we shall meet again around the Seder table.''
Colophon
Prof. Rabbi Ahron Daum, B.A, M.S., Emeritus Chief Rabbi of Frankfurt of Main
20 Chesvan 5774
24 October 2013
Editing and first draft:
Matthijs van der Tang, The Hague The Netherlands
Correcting, Photoshop and final draft:
Mattityahu Akiva (Matthijs) Strijker
Website designer:
Yitzchak Berger, Antwerp/Melbourne, Australia
We are grateful to Rav Jacob Friedrich, Shlita, for his many remarks and explanations which we have incorporated in the text of this essay. We wish him long years of mental agility and physical vitality.
Ad Me´a Ve´Essrim, bis 120, Amen
1